Most of you travelers must be wondering, why should I use a travel agent? Won't it be a great idea to travel without a travel agent's help? Is it worth it to hire a travel agent? But did you know hiring a travel agent can be of immense benefit for you?
Yes, we do agree that you have enough technology to find out all the information you need, but how sure are you that the information that is available on the internet is beneficial for you? That is why we recommend that you hire a travel agent who has the expertise and will guide you to have a successful trip.
If you're still confused and not convinced that you should hire a travel agent. This article will talk about the benefits of hiring a travel agent. Here are a few reasons why you should hire one:
1. Expert Advice
A travel agent can give you all the information you require before your trip and provide valuable guidance to ensure that you have a great time. In addition, the majority of travel agents have a passion for travel and are constantly visiting new places, so they can recommend destinations they believe you would enjoy if you need ideas.
Their recommendations include a variety of travel purposes, including vacations with family and friends, honeymoons, solo or group travel, and business travel. Travel agents specialize in various types of travel and can make appropriate recommendations.
They can help you plan a trip that meets your needs, and their knowledge prevents you from wasting time searching for information.
Suggested Read: Maldives Tour Packages From Sri Lanka
2. Personal attention
The ability to advocate for customers is one of the many valuable services that a travel agent can provide. They will never be on the opposing side of you. Your travel agent can assist you in getting things sorted out as quickly as possible in the event that an airline has to cancel your flight or a hotel suddenly does not have your reservation on file.
The travel agents will go above and beyond to ensure that you have a good time and are satisfied with their services. This could mean giving you something extra for free or enhancing the quality of your experience.
Suggested Read: India Tourist Visa for Sri Lanka
3. Well planned
When you are traveling to another country you are unaware of the geography and how things work there. The travel agents will do all that for you. They will plan out your entire trip so that you have nothing to worry about while you are holidaying.
From airport pick up to drop off there will be someone to help you unlike when you have to travel alone. There will also be a tour guide who will guide you when you are at your destination.
If you are going on a tour sponsored by your workplace, travel agents will be of immense help, as there will be a lot to sort out.
4. Reduce Stress
The purpose of travel agents is to make their clients' trips as easy and stress-free as possible. In an unlikely event that something goes awry during a trip, travel agents are available to resolve the issue so that you can continue to enjoy yourself.
To make a trip extra special, it is best to have someone who knows how to connect all that information into a seamless and stress-free itinerary.
5. Convenient
Travel agents provide the convenience of coordinating all aspects of a trip or vacation into a unified plan. This includes researching and recommending destinations in addition to booking flights, accommodations, airport transportation, and excursions.
By doing so, all uncertainty is removed from these decisions, and your travel agent will provide a central location for your final arrangements.
6. Additional perks
Agents who book trips frequently have access to perks that you, as a customer, may not receive. Whether it's a room upgrade or a reservation at an upscale resort, travel agents add perks to your vacation itinerary.
In addition, if you are planning a honeymoon or another special occasion, he may be able to assist you with event planning by utilizing his contacts and resources.
The best travel agents in India provide vacation, transfer, and lodging recommendations based on their research and experience, all within the traveler's budget.
Swan Tours is your best option if you're searching for the best tour operators. To ensure the satisfaction of our clients, we are committed to organizing hassle-free trips.
Our goal is to attend to every aspect of your trip so that you can have a vacation to remember. Connect with our verified travel specialists to book the ideal vacation package for your upcoming trip.
7. Saves money
Many individuals believe that working with a travel agent will incur additional costs. But the truth is, travelers frequently save more money and time by booking their trips online. Not only do the best travel agents in India offer exclusive deals and discounts, but they can also advise you on the most cost-effective time to book your trip.
A travel agent assists you in finding the best options, taking your needs and budget into account. In the majority of instances, they have access to information about rates that a consumer may not have, saving you both time and money.
8. Attend to any changes
When you have to make any changes, and if you do it online, you might not get a response to your email or have to wait longer to answer the phone, and most of the time the answer turns out to be "there is nothing we can do".
n the contrary, a travel agency will help you to figure out the best possible solution if you need to change or cancel your reservation. When you plan your trip, you'll be educated by your travel agent on what is and isn't allowed.
Booking with a travel agent may seem antiquated to some, but with the pace of life and our busy schedules, it is actually a safe and time-saving way to book your vacation – you'll just need to be patient while they fix it all for you.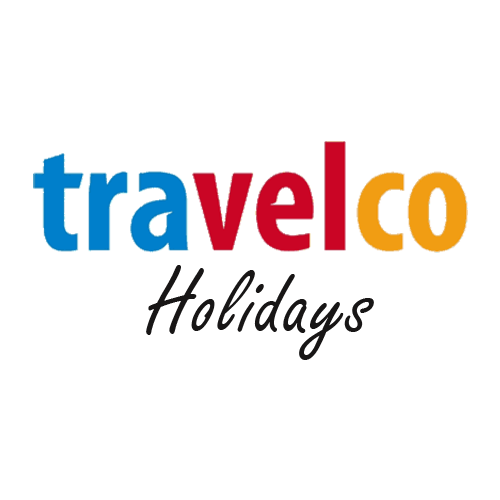 Editorial Staff at Travelco are experts in Global Tourism.