Among the many famous tourist destinations, Malaysia is becoming one of the top destinations for travelers worldwide. With its affordable prices, stunning natural beauty, rich culture, and low crime rates, it's no wonder why so many people are choosing to visit this Southeast Asian country.
The country is also home to several iconic landmarks, such as the Petronas Twin Towers in Kuala Lumpur and the beaches of Langkawi. Suppose you are looking for cheap places to travel. In that case, this blog post will explore why Malaysia is one of the cheapest and safest countries to visit and provide tips for making the most of your trip.
Affordable accommodation
One of the main reasons Malaysia is such a cheap place to travel is its affordable accommodation options. You can easily find a decent hotel room for under $50 per night. Plenty of budget-friendly hostels and guesthouses are available for those looking to save even more money.
Airbnb is also a popular option in Malaysia, with a wide range of apartments and homes available to rent at reasonable prices.
Suggested Read: 10 Places To Visit in Malaysia
Food
No trip to Malaysia would be complete without trying some local cuisines. Malaysian food is a delicious blend of Chinese, Indian, and Southeast Asian flavors. It is known for being both spicy and flavorful.
Some must-try dishes include nasi lemak (coconut rice with various toppings), char kway teow (stir-fried flat noodles), and satay (grilled meat skewers). Local restaurants serve delicious meals at very reasonable prices, with many dishes costing just a few dollars.
Transportation
Malaysia offers affordable transport, with local buses and trains providing an easy and inexpensive way to get around. Taxis are also readily available and relatively cheap, making it easy to get to your destination without breaking the bank.
Low Crime Rates
One of the main reasons Malaysia is such a safe place to visit is its low crime rates. The country is generally very peaceful, with locals known for their friendly and welcoming nature. There is also plenty of police and security personnel present to ensure the safety of tourists, so you can feel confident exploring the country without worrying about your safety.
The capital city of Kuala Lumpur
One of the top things to see and do in Malaysia is to visit the capital city of Kuala Lumpur. This vibrant city is home to iconic landmarks like the Petronas Twin Towers and the Batu Caves, as well as a wide range of shopping, dining, and entertainment options. The Petronas Twin Towers-the tallest twin towers in the world. They offer stunning views of the city from the Skybridge that connects them.
On the other hand, the Batu Caves are a series of spectacular limestone caves home to many Hindu temples.
The island of Langkawi
Another top destination in Malaysia is the island of Langkawi, which is located off the northwest coast of the mainland. The island is famous for its beautiful beaches, crystal clear waters, and lush green forests, which make it the perfect place to relax and unwind.
There are also plenty of activities to enjoy, such as snorkeling, scuba diving, and hiking through the island's national
parks.
Traditional villages and towns
For a more cultural experience, Malaysia is home to several fascinating conventional villages and towns. One such place is the town of Melaka, located on the country's west coast. This town is known for its rich history, with some colonial-era buildings and landmarks that have been well-preserved.
There are also some museums and cultural centers, making it a great place to learn about Malaysia's history and culture.
National parks and wildlife
Malaysia is home to several stunning national parks and wildlife reserves, making it an excellent destination for nature lovers. Taman Negara National Park is the country's oldest and largest national park. It is home to many wildlife, including tigers, elephants, and macaques. Kinabatangan River is another.
What is the best time to travel to Malaysia?
It all depends on your personal preferences and what you want to do during your trip. Generally, the weather in Malaysia is hot and humid year-round, with temperatures ranging from 25-35°C (77-95°F).
If you're planning to spend most of your time at the beach or island hopping, the dry season will be an excellent time to visit, from December to February. You can expect sunny skies and relatively low humidity during this time, making it the perfect weather for outdoor activities.
If you prefer cooler weather, the best time to visit Malaysia is during the cool season, which runs from November to January. During this time, temperatures are slightly cooler and more comfortable, with less humidity. If you wish to do a lot of sightseeing and exploring, this is a good time, as the cooler weather makes it more pleasant to be outdoors.
It's worth noting that Malaysia is a popular destination all year round, so that you can visit at any time and still have a great trip if you are prepared for hot and humid weather and consider bringing appropriate clothing and sunscreen to protect yourself from the sun.
Drawbacks
Because it is one of the cheapest and safest country to visit, there are a few drawbacks too.
Crowded cities: Some cities in Malaysia, such as Kuala Lumpur, can be packed and busy, which can be overwhelming for some travelers.
Pollution: Malaysia's rapid industrialization has led to increased pollution in some areas, which can be a concern for travelers with respiratory issues or allergies.
Traffic congestion: Traffic congestion is a common issue in Malaysia's larger cities, which can make getting around frustrating and time-consuming.
In conclusion, Malaysia is a diverse and multicultural country with a mix of Malay, Chinese, Indian, and indigenous cultures.
It is a fantastic destination for travelers looking for cheap places to travel. From the vibrant city of Kuala Lumpur to the stunning beaches of Langkawi and the cultural town of Melaka, there's something for everyone in this beautiful country.
You can also travel to Malaysia at any time of the year. So why wait? Start planning your trip to Malaysia today and experience all this fantastic destination has to offer!
Contact Travelco 0117 603 603 or email info@travelco.lk to book Malaysia tour packages from Sri Lanka.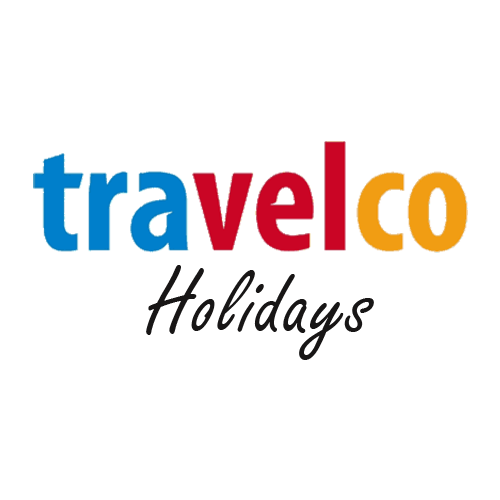 Editorial Staff at Travelco are experts in Global Tourism.